Royal Lash Botox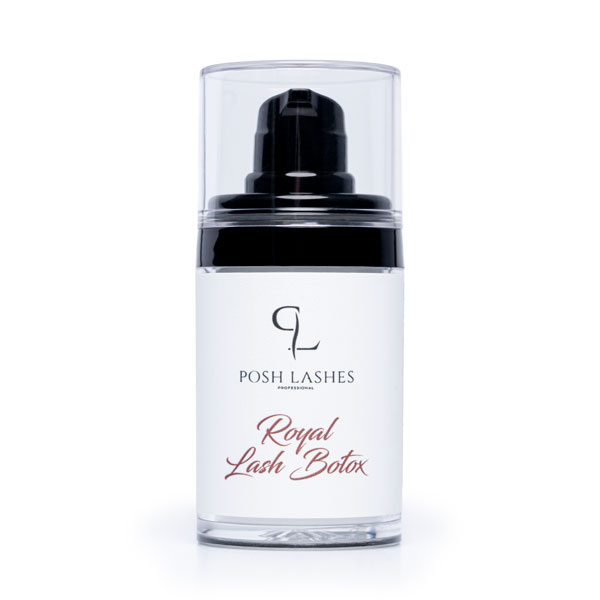 product available
The delivery time includes: time of realization (2 working days) and transport (1 working day in Poland; 3-5 working days in other countries)
Are you looking for botox for eyelashes that will restore your eyelashes to their former glow and increase their volume? Use Royal Lash Botox from Posh Lashes. This unique product with a rich composition will allow you to enjoy beautiful eyelashes that will look healthy and nourished.
Royal Lash Botox can be used both as a conditioner and as a supporting formula after performing an eyelash lift and lamination. Eyelash Botox Posh Lashes is a rich formula consisting of up to 95.7% ingredients of natural origin. It contains Damascus rose water, almond oil and jojoba seed extract. The delicate creamy consistency of Royal Lash Botox eyelash preparation makes it extremely pleasant and comfortable to use.
THE ROYAL LASH BOTOX INCLUDES:
Rosewater, castor oil, almond oil, beeswax, jojoba seed extract, sea snail peptide, keratin protein, rosemary oil, shea butter, smooth liquorice root extract, black cumin seed extract, black pepper seed extract, ginseng extract, burdock root extract, vitamin B3, biotin.
Capacity. 15 ml