Colour Crush, Litchi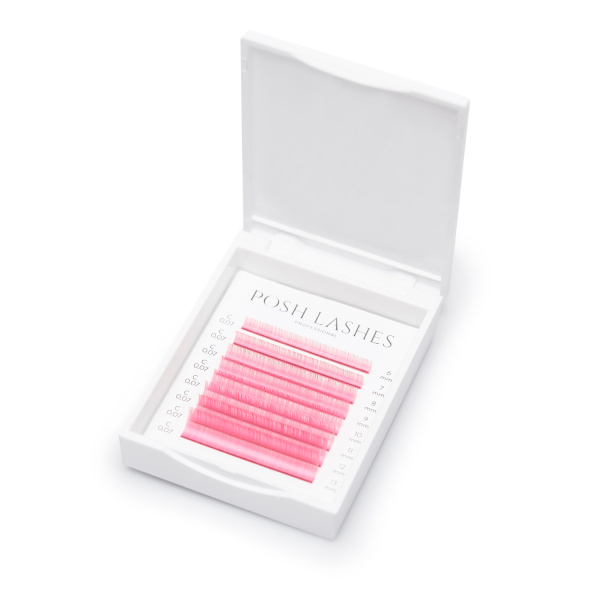 Eyelashes that will make your customers look sweet like Litchi. This powerfully pink and marshmallowy shade suits everyday stylings - especially for lovers of unconventional solutions and combinations.
Litchi eyelashes from the Colour Crush collection are made of the highest quality polyester fibres. They're characterized by extraordinary elasticity and resistance to deformation and loss of colour.
Posh Lashes Litchi eyelashes from the Colour Crush collection are available:
in thickness: 0.07;
in curl: C;
in lengths from 6 mm to 13 mm
with 8 stripes in a case
with transparent strips for multiple sticking and peeling off