Colour Crush, Aquamarine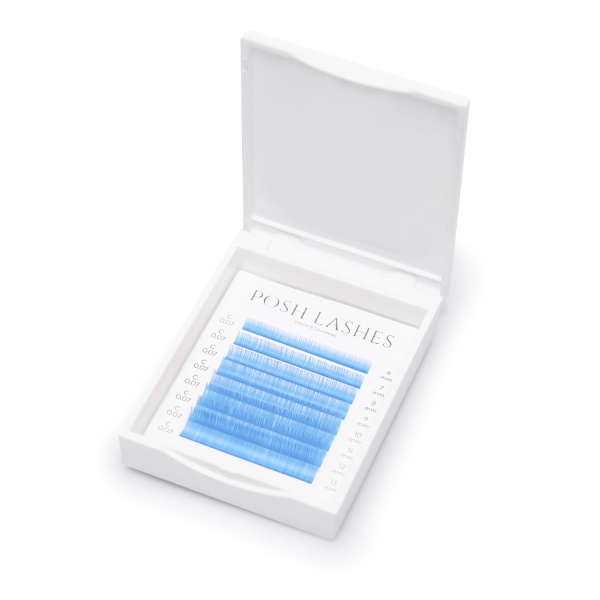 The excellent combination of green and blue in the shade of Aquamarine is perfect for everyday  styles. Your customers will fall in love with this colour from the Colour Crush collection ... who knows? Maybe they will ask for more? Remember that combining several shades gives a captivating effect.
Aquamarine eyelashes from the Color Crush collection are made of the highest quality polyester fibres. They're characterised by extraordinary elasticity and resistance to deformation and loss of colour.
Posh Lashes Aquamarine eyelashes from the Color Crush collection are available:
in thickness: 0.07;
in curl: C;
in lengths from 6 mm to 13 mm
with 8 stripes in a case
with transparent strips for multiple sticking and peeling off