Colour Crush, Mandarine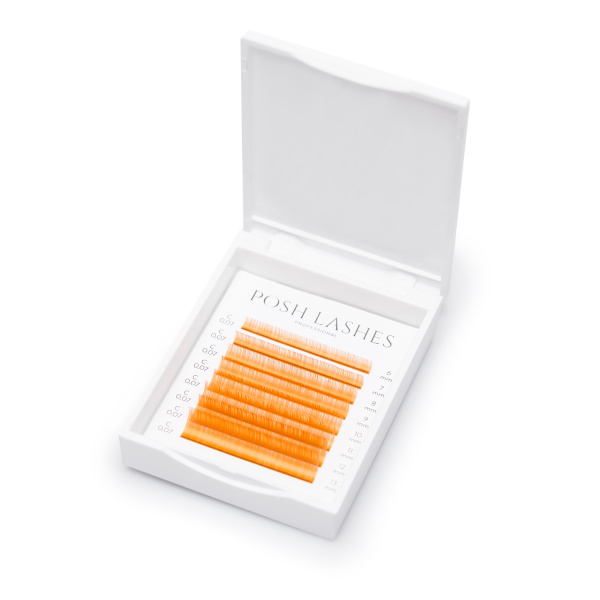 Do you know Mandarin? These unique eyelashes in orange shade mesmerize with their fresh colour. They carry refreshing energy and make you have a summer vibe always in your heart ... and on your eyelashes!
Mandarin eyelashes from the Colour Crush collection are made of the highest quality polyester fibres. They're characterised by remarkable elasticity and resistance to deformation and loss of colour.
Posh Lashes Mandarin eyelashes from the Colour Crush collection are available:
in thickness: 0.07;
in curl: C;
in lengths from 6 mm to 13 mm
with 8 stripes in a case
with transparent strips for multiple sticking and peeling off